Now that the weather's cooling down, it's the perfect time to get your slow cooker out! I love my slow cooker for easy, effortless meals without the mess. These 20 Healthy Crockpot Recipes are the best comfort foods around. All are low calorie, gluten free and made with real food ingredients!
If you're a meal plan subscriber, you will be seeing a lot of these on your meal plans this fall and winter. If you're not a subscriber, my meal plans are a great template for you to follow for healthy eating!
20 Healthy Crockpot Recipes
Let's start off with the king of comfort foods – chili! This vegan version is full of zucchini & beans with a kick of spice! Hearty, filling, perfect for warming up on a cold day!
A classic comfort food made easy in a slow cooker gluten free and Paleo. A lightened up meal that makes a filling family dinner. Gluten free an low calorie.
A healthy spin on traditional Italian cacciatore made in a slow cooker. Served over zucchini noodles for a minimal effort, lower carb dinner that's big on flavor.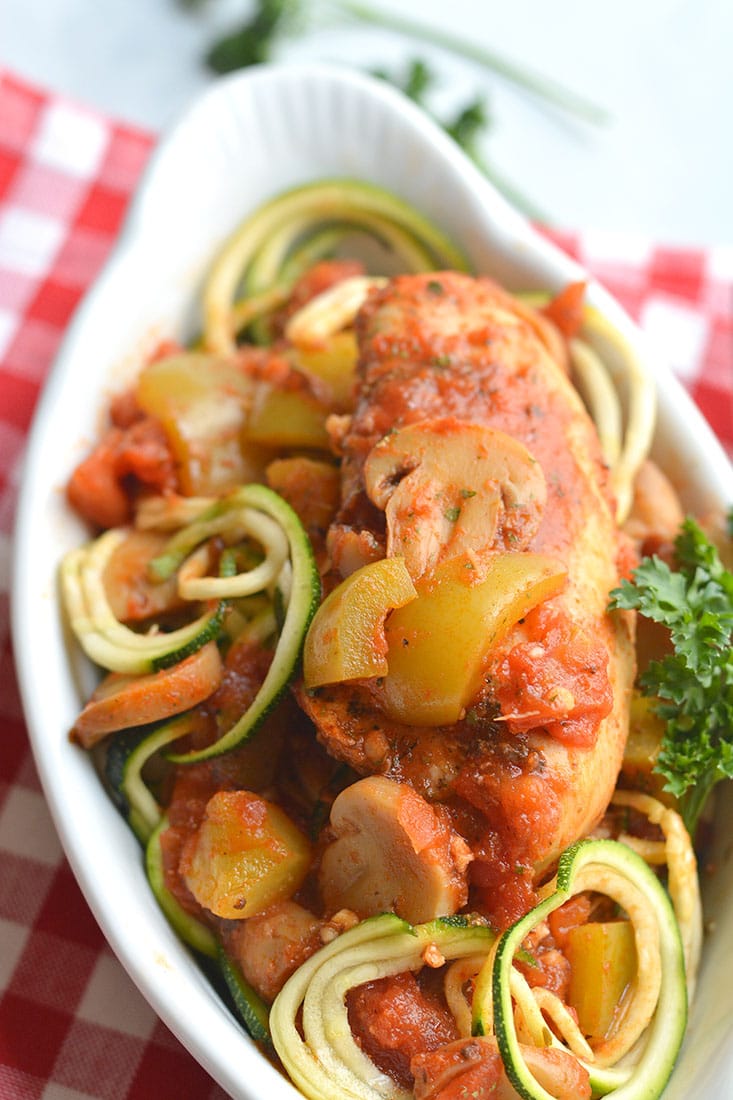 This Paleo Crockpot Italian Chicken & Potatoes makes the most tender chicken. An EASY, 5-ingredient dinner packed with flavor that will satisfy the whole family!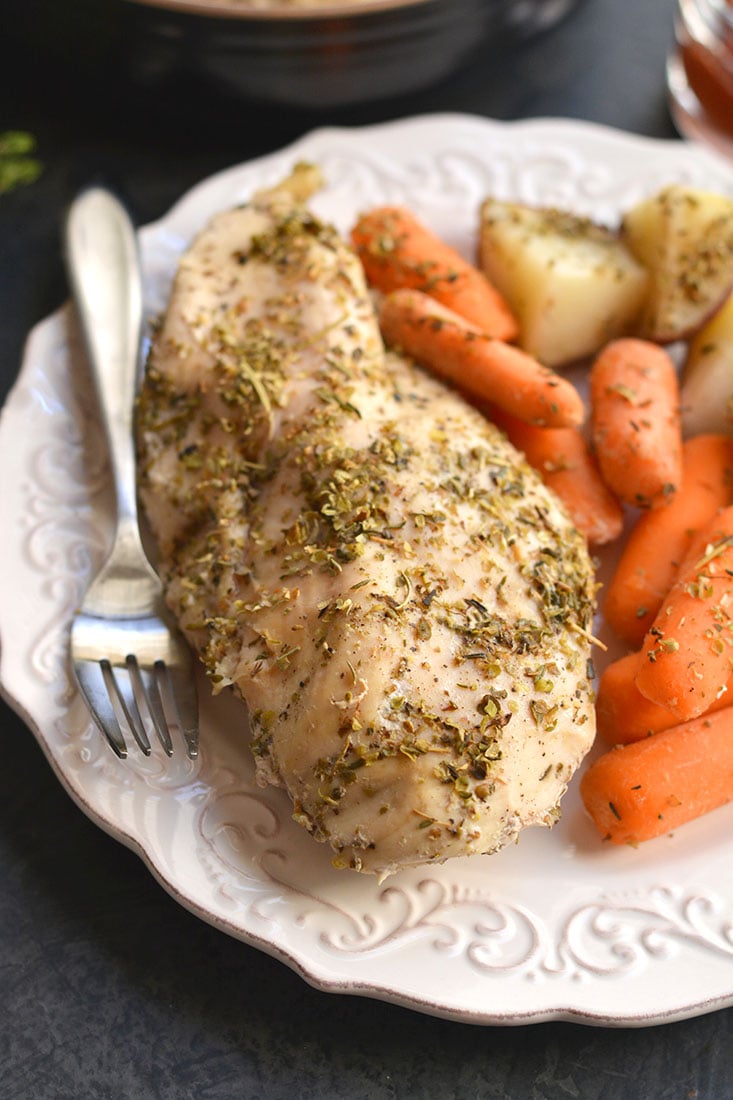 This Crockpot Chicken Shawarma is a hearty meal packed with Mediterranean flavors. A quick slow cooker recipe, just dump and go. High protein and feeds plenty.
Make breakfast easy by letting the slow cooker do the work! This simple make ahead breakfast is loaded with vegetable & protein. The perfect way to start the day!
This Smoky Black Bean Lentil Chili is a hearty and healthy meal. Seasoned with jalapeño and smoky paprika, this makes the perfect comfort meal on a chilly winter day!
This simple, healthy shredded chicken is cooked in a Slow Cooker or Instant Pot with Harissa for a spicy kick! Paired with sliced cucumber, bell pepper and Greek yogurt for a complete meal!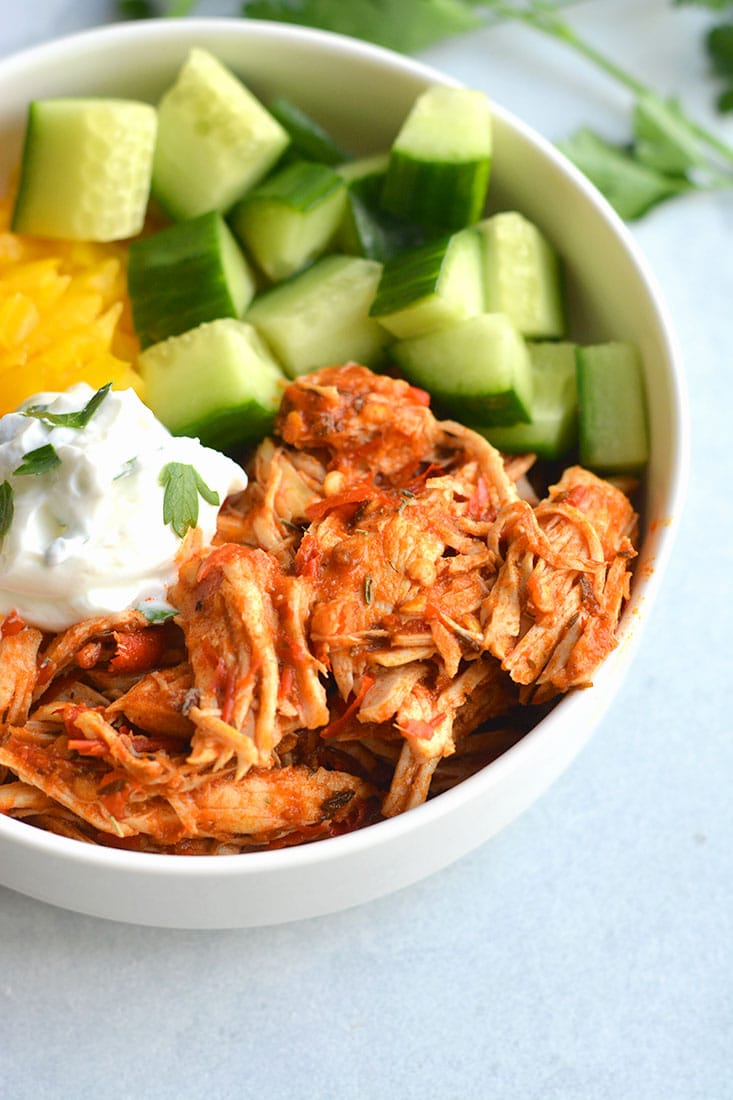 Make taco night easy night with these Crockpot Chicken Taco Bowls! Made naturally gluten free with homemade low sodium taco seasoning and layered with fresh vegetables, this low calorie dinner is one everyone will love especially the cook!
All the spicy flavor you love in chicken wings packed in a healthy, low sugar BBQ sauce. The perfect game day appetizer, party favor, or dinner for healthy eaters! Paleo friendly too!
An easy, Paleo crockpot dinner recipe that's healthier than takeout, will save you money & satisfy the whole family! Simple, healthy & packed with out of this world Asian flavor!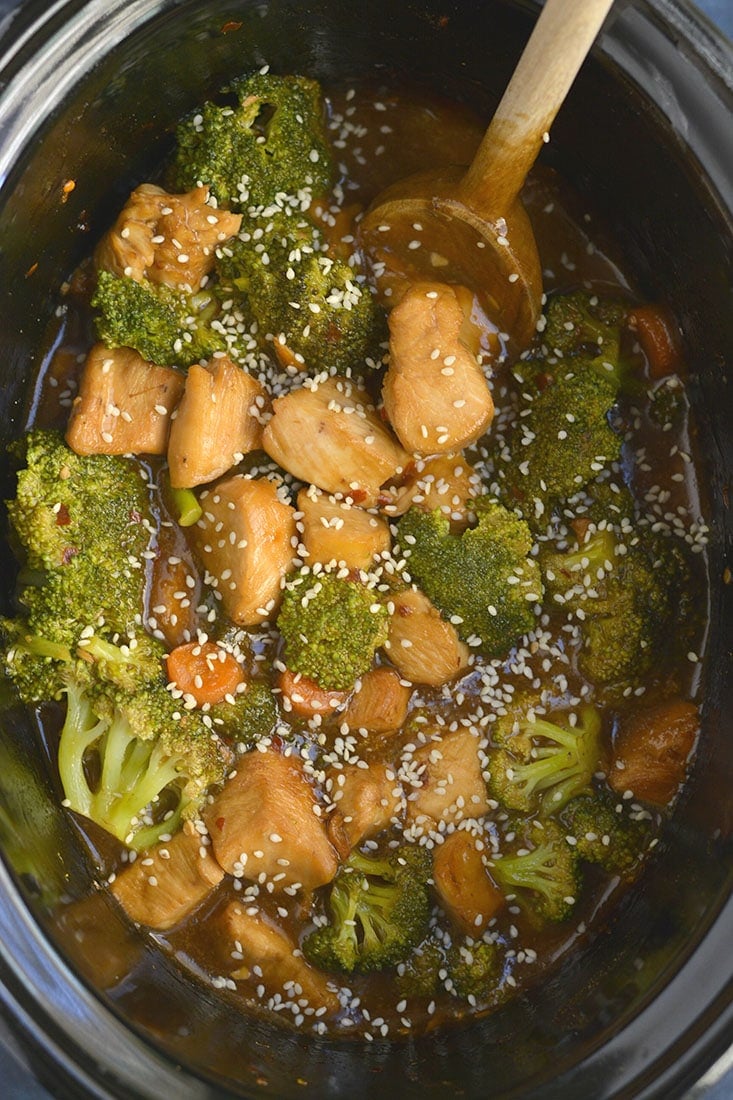 This no-noodle lasagna made with ground chicken, eggplant & cottage cheese is a healthier, low carb lasagna that's cheesy, tasty & light!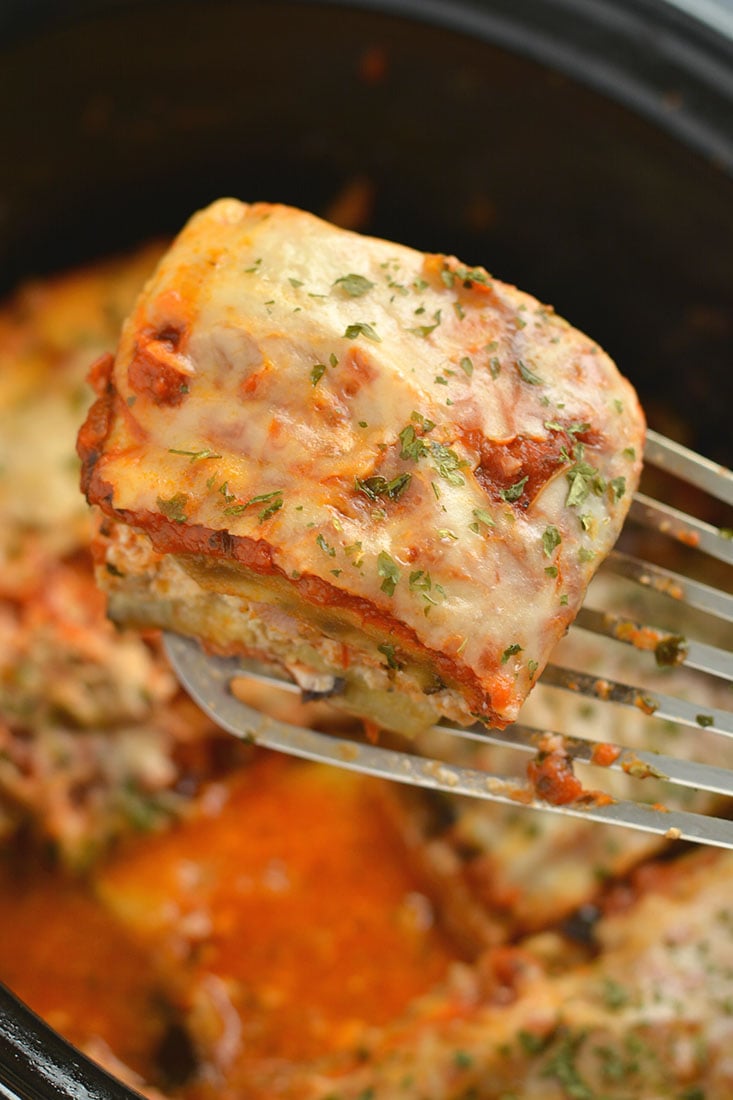 This Healthy Crockpot BBQ Chicken recipe is perfect for meal prep for make ahead lunch and dinner. Protein packed & made low in sugar with only 3 ingredients. A healthy meal & the crockpot does all the work!
Cranberry Apple Crockpot Oatmeal is a healthier oatmeal balanced with protein & healthy fats. Just toss everything in a crockpot for an easy, make ahead breakfast!
This protein packed chili made easy in the crockpot fills your kitchen with wonderful flavors & your stomach with nourishing, healthy ingredients!
This Crockpot Italian Chicken and Peppers is a healthy and delicious dinner that's easy and customizable. It's gluten free, low calorie and has a Paleo option too. A weeknight dinner recipe the whole family will love! One of my oldest recipes everyone loves!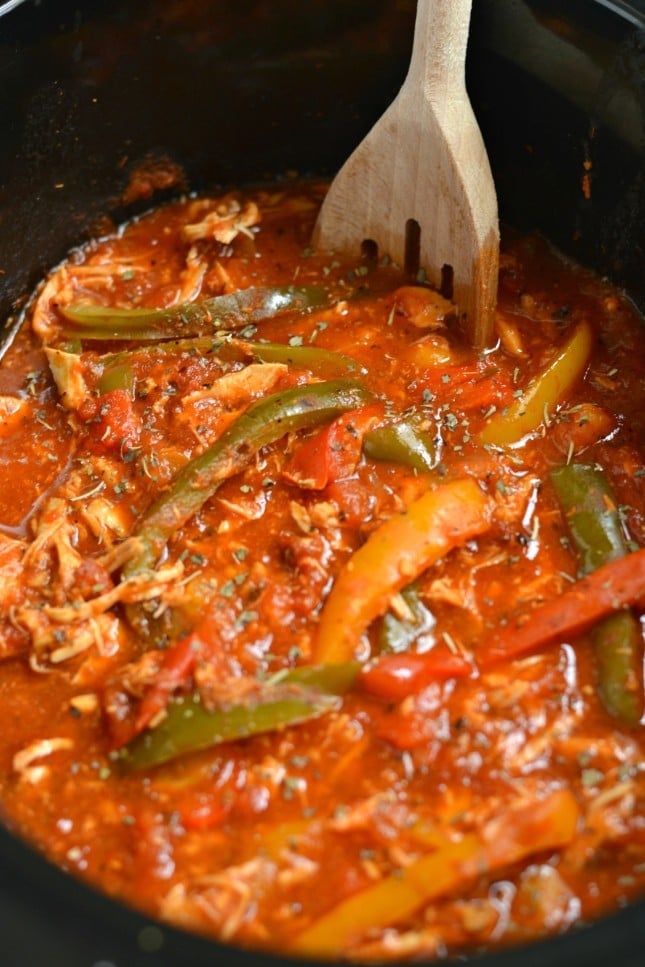 Meal Prep Clean Eating Turkey Chili is Paleo & Whole30 compliant. Made in one pot or a crockpot for an EASY lunch or dinner that's wholesome & satisfying.
This simple dinner recipe is filled with spicy and smoky flavors. Serve over brown rice, lettuce or zucchini noodles for a lighter, healthier dish!
Healthy White Chicken Chili! A flavorful, hearty chili make with a few simple ingredients. A fiber and protein rich meal that will feed many. Easy to make in 20 minutes of less!
Chicken Zoodle Pho made super simple in the crockpot and topped with spiralized zucchini noodles for a healthy version of a restaurant favorite. Make takeout easy at home with a comforting bowl of this gluten free and low calorie soup!